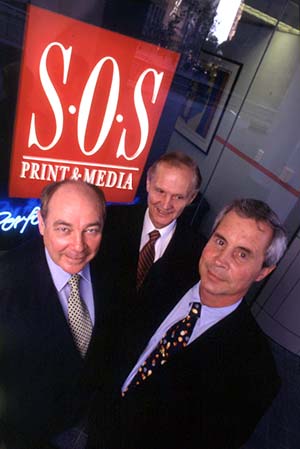 SOS Print + Media Group is a privately owned company in Sydney. It was founded in 1976 and has since grown to a communications company employing more than 120 people. Turnover for SOS Sydney is approximately $31 million (with a growth of 6% in FY 2015/6). SOS is one of the largest independently owned printing companies in New South Wales.
SOS Sydney is located in two sites in Alexandria between Sydney CBD and the airport and offers offset printing; digital printing; finishing and binding; warehousing and distribution and pre-media and IT services in house.
SOS constantly updates equipment and production systems to ensure highest productivity and outstanding quality and has developed a comprehensive equipment list in offset -, digital printing and finishing. Redundancies of machines in print production, finishing and binding ensure continuous production in case of machine failures.