If you need to set a scene, a printed backdrop can change your space quickly and effectively.
This indoor wall covering was printed on our high resolution large format printer on foam core and cut to size on our digital cutter. It was mounted to the wall as a semi permanent display, trees and a camp fire added dimension and the final piece was the product we wanted to stand out.
Talk to us if you need a change of scenery.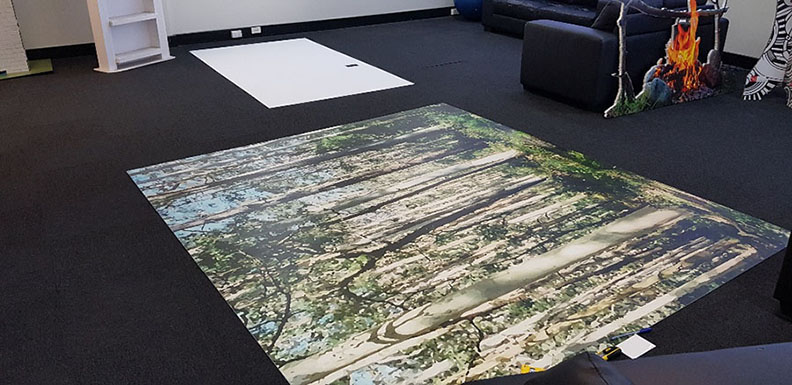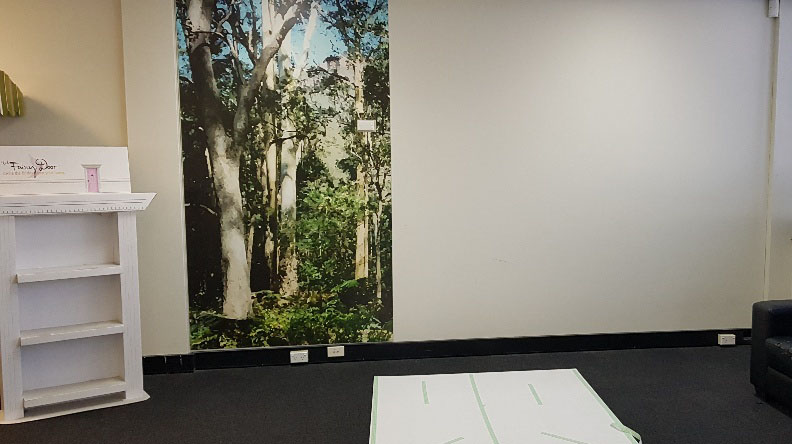 <